Challenger Chatter | August 7, 2023
The Benefits of Introducing Sports/Soccer at a Young Age
A child's formative years, from birth to age eight, are arguably the most important developmental years of their life. The exposure and experiences that children receive during these early years can actually have a life-lasting impact on their success later in life. Introducing sports, including soccer, at a young age offers numerous benefits that contribute…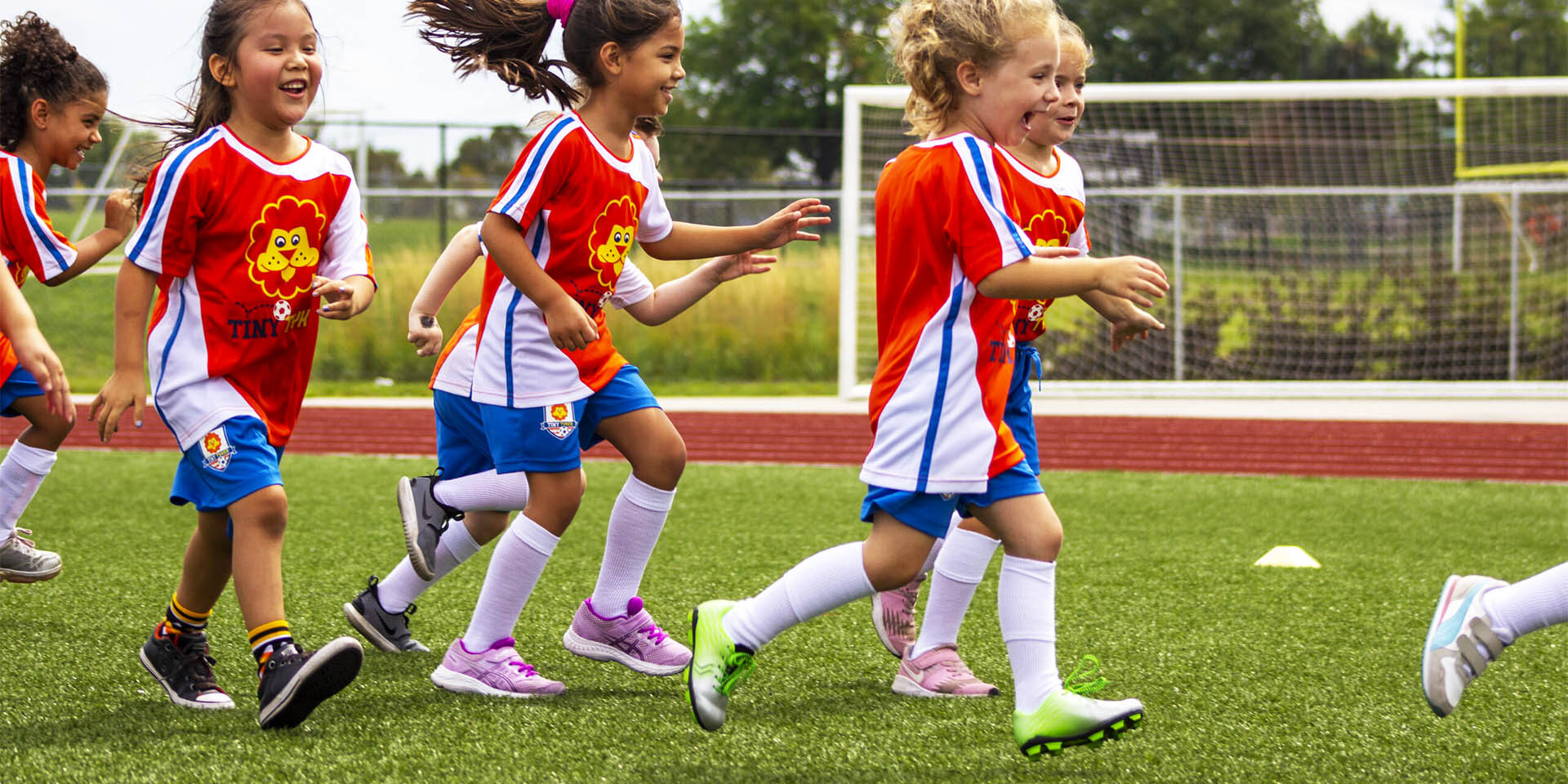 A child's formative years, from birth to age eight, are arguably the most important developmental years of their life. The exposure and experiences that children receive during these early years can actually have a life-lasting impact on their success later in life. Introducing sports, including soccer, at a young age offers numerous benefits that contribute to a child's physical, mental, and social development. Here are some of the key reasons why it's important:
Physical health: Engaging in sports at a young age promotes physical activity, which is crucial for children's overall health and development. Soccer, being a physically demanding sport, helps improve cardiovascular fitness, muscular strength, coordination, and flexibility.
Motor skills development: Playing soccer involves various gross motor activities, such as running, kicking, dribbling, and passing. These activities enhance a child's motor skills and hand-eye coordination, which can have positive effects on their overall physical development.
Teamwork and cooperation: Soccer is a team sport, and playing it from a young age teaches children the value of teamwork and cooperation. They learn how to work together, communicate effectively, and support their teammates, which are essential skills for success in various aspects of life.
Discipline and focus: Training and playing soccer requires discipline and focus. Young players learn to accept instruction, follow rules, manage their time effectively, and concentrate on their tasks, all of which can translate into improved academic performance and goal-setting abilities.
Boosts self-confidence: As children learn and improve their soccer skills, their self-confidence and self-esteem grow. Accomplishing goals and overcoming challenges on the field can have a positive impact on their self-perception and belief in their abilities.
Social skills: Soccer provides an excellent platform for children to interact with peers. It helps them develop social skills, make friends, and learn to navigate various social situations, fostering social adaptability and empathy.
Healthy competition: Sports introduce children to the concept of healthy competition. They learn how to win and lose gracefully, which helps build resilience and emotional maturity.
It's essential to remember that introducing sports, including soccer, should be done in a fun and supportive manner. The focus should be on fostering a love for the sport and encouraging participation. Ultimately, sports can provide invaluable life lessons that will serve them well throughout their lives.
If you are looking for a fun introduction to soccer, our TinyTykes program is the perfect start to your child's soccer journey. Search for one of our TinyTykes programs near you here.