Challenger Chatter | June 2, 2023
Meet the Coaches: Merseigne Mutombo
Our next featured Challenger Sports coach hails from the Democratic Republic of Congo, but currently coaches and resides in Atlanta, Georgia. Coach Merseigne Mutombo comes to Challenger with vast experience as both player and coach. He exhibits all the right traits to motivate and inspire our athletes. Coach Merseigne has been playing soccer since…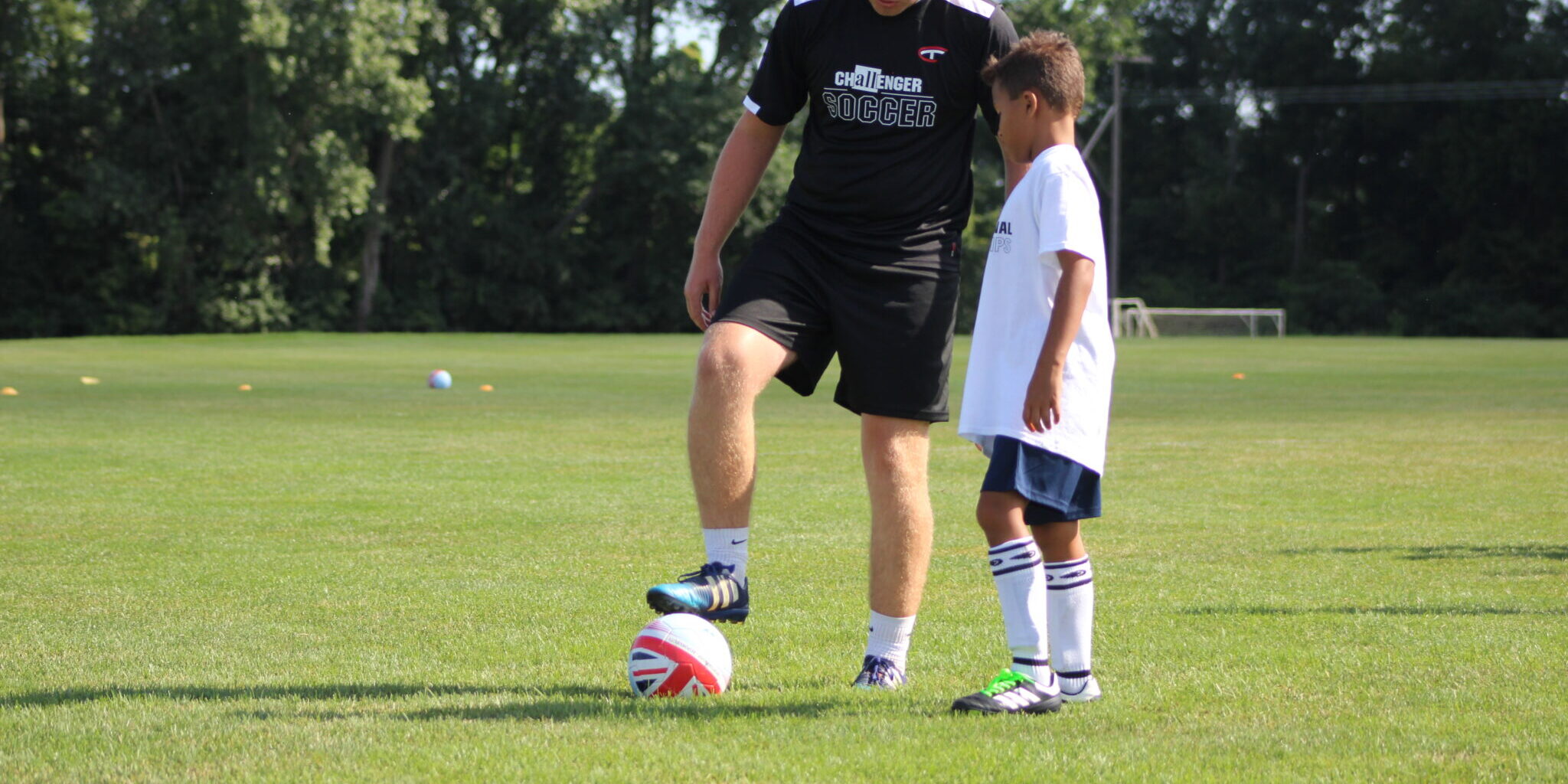 Our next featured Challenger Sports coach hails from the Democratic Republic of Congo, but currently coaches and resides in Atlanta, Georgia. Coach Merseigne Mutombo comes to Challenger with vast experience as both player and coach. He exhibits all the right traits to motivate and inspire our athletes.
Coach Merseigne has been playing soccer since he was just 5 years old. The former striker competed for his high school team and Atlanta Eagle Academy,  finishing as top scorer for both programs. After graduating from high school, Merseigne continued competing for Buckhead SC in the Atlanta District Amateur Soccer League while earning his Bachelor's Degree in Political Science. 
When he was recently challenged with an injury while on the pitch, Merseigne pivoted to a coaching career to stay involved in the sport he loves so much. In addition to helping athletes develop through Challenger Sports camps, Merseigne coaches the Berkmar High School Varsity Soccer and Atlanta City FC Youth Soccer programs. His favorite part about his job is taking what he's learned throughout his playing experience and using it to develop  young athletes. Merseigne hopes to become a top professional coach in the future, and we believe he's on the right track!
Outside of coaching, Merseigne is passionate about traveling, practicing his religion, and cheering on Chelsea FC. He's been a loyal fan of the club since he was a child and never passes up an opportunity to watch them compete. Just last year, Merseigne traveled to Florida to experience Chelsea's live training sessions and watch them take on Arsenal in a friendly match.
If you are looking to be trained by some of the best coaches like Merseigne, search for a camp near you here.