Challenger Chatter | June 30, 2023
Meet the Coaches: Alex Nairne
Coach Alex Nairne has been with the Challenger Sports team for over 4 years now! The Scotland native has been a sports fanatic all his life.  Whether it was playing or watching sports, it was when Alex felt the happiest. That passion ultimately led Alex to pursue a career in coaching. Alex has been…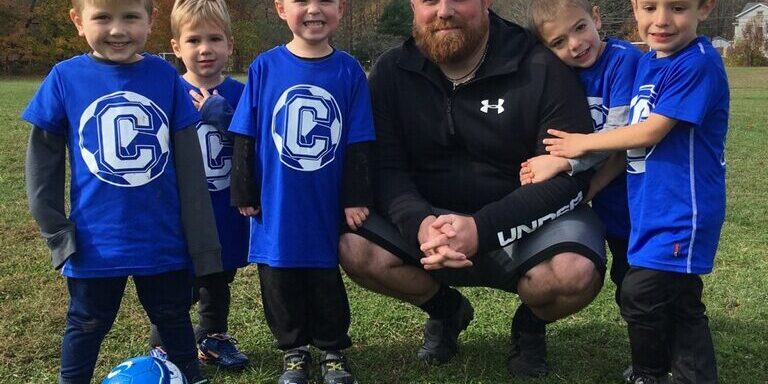 Coach Alex Nairne has been with the Challenger Sports team for over 4 years now! The Scotland native has been a sports fanatic all his life.  Whether it was playing or watching sports, it was when Alex felt the happiest. That passion ultimately led Alex to pursue a career in coaching.
Alex has been playing soccer for over 20 years. Growing up, he was a member of many youth teams including Livingston FC, where he was teammates with professional Scottish footballer Robert Snodgrass. 
During his high school years, Alex started coaching youth players and loved the immediate connection he was able to make with both the kids and their families. To this day, it's still his favorite part of his career. Alex has formed lasting relationships with his Challenger Sports campers in Rhode Island. Those families have welcomed him into their homes when he is stateside and have even visited him while vacationing in Scotland.. 
"It's crazy how much of a bond you can develop with people in just a week," said Alex
Nairne also has a personal way of fostering self confidence in his players, a trait that many youth athletes struggle with today. While developing their skills, he makes sure to communicate and celebrate their areas of strength on and off the pitch. Seeing the athletes improve, become stronger, and come out of their shells is one of the most rewarding feelings for Alex. 
In addition to his incredible personality and 'people skills', Alex is a qualified and experienced coach on the pitch and is continuously aiming to improve his coaching game. He currently holds a UEFA C qualification and is also a licensed personal trainer. Through his training, he has grown an excellent understanding of youth athletes and how to develop their athletics skills and abilities.
When Alex is not coaching, he enjoys spending time outside hiking, swimming, and golfing. He also likes to catch up on the latest TV shows and movies, and will always make time to tune in to a televised Hearts of Midlothian match. The team has been a favorite of his since they were always a powerhouse in Scotland. Alex still remembers their big 5-1 win over the Hibs in the 2012 Scottish Cup Final.
To give your athlete a Summer of lasting memories and connections, search for a camp near you here.