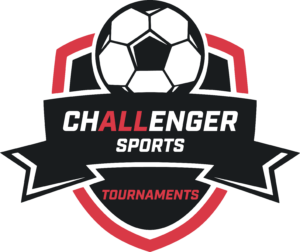 Discover your team's competitive edge at a Challenger Sports tournament! The Challenger Tournament Series annually hosts over 2,500 teams nationwide. Our tournament management staff makes booking and registration easy for you and your teams.
Tournament app for participants & spectators
Challenger Season Finale & Showcase
Sporting LS Spring Classic

Wichita Spring Invitational

Wichita Open

September 30-October 2, 2022

Wichita Fall Invitational
We realize there are lots of tournaments available. Thank you taking the time to consider ours and hopefully the answers below help you make an informed decision.
International Soccer Camps
TinyTykes Summer Camps: 3 – 5 year olds for 45 minutes to 1 hour per day
Fundamental practices and skill-building activities in an immersive adventure!
---
International Soccer Camps
Half Day Programs: : 5 – 16 year olds for (typically) 3 hours per day
Emphasis is placed upon individual skill development, core techniques and small sided games.
---
International Soccer Camps
Full Day Programs: 8 – 16 year olds for (typically) 6 hours per day
Emphasis is placed upon expanding a players game understanding, developing individual skills and of course, having a whole lot of fun! Usually includes supervised lunch break.
---
International Soccer Camps
Overtime: 2 hours per day, Mon-Thurs. for ages 6-14
This is an optional bonus camp session for campers who also register for the half day camp and will feature a more relaxed and fun series of games, competitions and scrimmages.
---
International Soccer Camps
Team Camps: 3 or 6 hours per day, ages 8-18
Custom created programs designed to work on the areas of the game that are needed most by your team. A great Pre-season program that will get players in shape and game ready for the upcoming season.
All of Challenger's camps are staffed by a team of international coaches who are selected and trained specifically to give your child the best possible camp experience. Each of our curriculums have been created to maximize your child's contact with the ball and provide the maximum opportunity to learn. In addition to serious coaching, we weave in just the right amount of fun and cultural education to make this a magical week for your child.
Summer programs take place from late May to August and last for one week. Typically, the players will meet at the same time and place every day (M-F) that week for camp.
Absolutely, we can create a camp specifically for your team. We will send you a team analysis sheet so that you can help us identify the strengths and areas of improvement to focus on for the team. Please contact your local Challenger Regional Director for more details.
For general questions call our customer service team 1-844-674-8404 or click here to email camps@challengersports.com. For questions regarding a specific camp, please contact your local Challenger Regional Director. (Contact details can be found at www. challengersports.com)
If your organization is interested in hosting a tournament, let's talk about how we can assist and make your tournament bigger, better and more profitable!