Following 30yrs+ in the industry we are well positioned to deliver.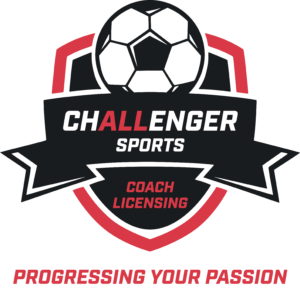 We can help you and your staff enhance their own qualifications, enabling you to retain and support YOUR own coaches. Be a pathway, and not just somewhere they work.
We offer both residential and commuter options; helps with flexibility of individual needs. We are always open to hearing from potential new host sites for our courses.
Challenger and its partners provides neutral adjudication whilst also being nationally recognized and affiliated- this ensure attendees are developing both their skills AND their resumes.
Further Your Coaching Knowledge
Challenger Sports has teamed up with the Football Association of Wales to provide coaches with opportunities to further their soccer coaching credentials through an internationally recognized coaching course. We currently have 2 locations available this summer on opposite sides of the country.
We will offer a course in Ohio at SPIRE Academy, a world-class sports and training facility. This provides a residential option and includes an early bird discount and payment plan.
We will also offer a course in Carson City, NV, in partnership with Carson City FC. This is a commuter option only but recommended hotels with discounted rates will be made available to out of town attendees.